A New Way of Looking at Senior Care.

Lorien Riverside

Lorien Riverside is a place where home is never far from the heart. Our Belcamp, Maryland, senior living community's primary goal is to get our residents back to their everyday lives. Our skilled nursing and rehabilitation provide short-term care in the form of Physical, Occupational and Speech Therapy for residents and outpatients alike, as well as IV Therapy, Wound Care, and Dietary and Respiratory Care. We also offer Hospice Care, Respite Care and Palliative services, as well as Telemedicine services.
The days are full of activity at Lorien Riverside. We specialize in handling various medical conditions with an innovative, modern approach of care. Each senior works with an interdisciplinary team to develop a plan of care that meets their specific needs. Aquatic Therapy programs are offered in our new indoor pool at our beautiful wellness center and Outpatient Therapy programs are also available.
We're located conveniently off I-95 and within close proximity to Route 40. Once here, you can usually find residents socializing at the in-house café.
Lorien Riverside
1123 Belcamp Garth
Belcamp, MD 21017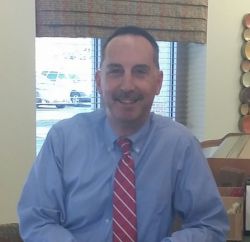 Scott CieriAdministrator
Riverside Health Services
Skilled Nursing/Sub-Acute Rehabilitation
24 Nursing Coverage
Tele-Medicine connection to Upper Chesapeake Hospital
Respite and Long Term Care
Adult Outpatient Therapy (Physical, Occupational, & Speech)
Aquatic Therapy
Hospice Services
Wound Care
IV Therapy
Tracheotomy Care
TPN
Daily Activities with Off-Site Trips
Lorien at Home
Post Discharge Outreach
Café
Aquatic Therapy Pool
Family Lounge
Beauty Salon
Advanced Rehabilitation
Expansive Wellness/Rehabilitation Gym
Advanced Therapy Equipment (Alter G treadmill, HUR, Balance, NuStep, SciFit)
Tele-Medicine Suite
Specialized diets
TPN (Total Parenteral Nutrition)
Transportation
Cable T.V./Telephone
Free Wi-Fi
Smoke Free Community
Residents
Lorien Riverside is a wonderful facility with great accommodations, activities and very neat and clean. The entire staff, from receptionists, nurses, dieticians, physical therapists nursing assistants, housekeepers, etc. were great. The staff was efficient, kind, compassionate, caring and friendly. What a difference it makes when you have a team of people that are that passionate about their work! (READ MORE)
— Kevin L.
Words cannot describe the gratitude I feel for all you have done for my mother and me. She wasn't just a patient, she was family, and you all treated us that way. She was there for 5 ½ years and it was the happiest time of her life. You all gave such great care and also gave me enormous peace of mind. (READ MORE)
— Tammy F.
I couldn't move before therapy here. Everyone here is wonderful!
— Claire S.
Staff
I like working at Lorien Riverside because ever day is different. Working with a large, experienced staff is a great learning experience. But most of all, the smiles and thank you from the residents who have such a range of needs makes me feel good.
— Beth Hamm
I would like to express my feelings about working for Lorien Nursing and Rehab center in Riverside. I have worked for Loren for 24 years. I really enjoy working with the people that are here and the ones that have gone. I enjoy talking to the residents. They have different stories to tell you. It's like sitting with your grandparents and listening to their stores. (READ MORE)
— Naomi Cedeno