Country Comfort. Lorien Care.

Lorien Taneytown

Life moves a little differently at Lorien Taneytown. We're an assisted living community that prides itself on offering an independent atmosphere, with amenities that keep residents close to friends and family. This is the ideal senior living community for those who desire an active lifestyle and life enrichment, and wish to maintain their independence. Forget the outdated image of traditional senior centers. We're advancing our healthcare both technologically and socially, ensuring your loved one a holistic approach to care.
Should the need for a higher level of care develop, Lorien Taneytown offers Skilled Nursing and a Rehabilitation facility, where comprehensive, skilled, sub-acute rehabilitation and long-term care services are provided. If you simply need outpatient therapy, we gladly offer that as well.
We also offer a wide range of recreational activities to help keep every resident's mind engaged and challenged. Our focus is health and wellness, and our Wellness Program offers aerobic and aquatic classes, use of innovative fitness equipment, and monthly wellness seminars.
Friends and family are always welcome to happy hour at the independent, public-friendly Flick's Pub, a movie, or just some peace and quiet in our courtyard garden. When the urge to explore outside the facilities arises, the shops and cafes of downtown Taneytown are just a stone's throw away.

Lorien Taneytown
100 Antrim Blvd.
Taneytown, MD 21787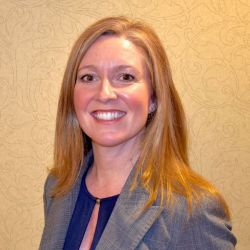 Bernadette BeardAdministrator
Taneytown Health Services
Skilled Nursing/Sub-Acute Rehabilitation
24 Hour Nursing Coverage
Assisted Living Apartments
Respite and Long Term Care
Adult Outpatient Therapy (Physical, Occupational, & Speech)
Aquatic Therapy
Hospice Services
Wound Care
IV Therapy
Hoyer Lift
Lorien at Home
Post Discharge Outreach
Available Private Rooms
Full Private Bathrooms
Flick's Pub (restaurant/bar open to the public)
Restaurant Style Dining
Specialized diets
Expansive Rehabilitation Gym
Advanced Therapy Equipment (Alter G Treadmill, SciFit, NuStep)
Wellness Program
Therapy Pool
Movie Theater
Beauty Salon
Therapy Animal Visits
Laundry Care/Housekeeping
Lifestyle Enrichment Program
Community Transportation
Beautiful Courtyards
Relaxing Front Porch
Cable T.V./Telephone
Free Wi-Fi
Smoke Free Community
Residents
I have never seen a group of health care providers and staff that take such wonderful care of people like Taneytown does. They are amazing. So caring and loving with the residents. (READ MORE)
We were lucky to find this place for our father who is a retired physician. While my father has been in this country for over 50 years, Korean food, tv stations, newspaper and other residents is a great comfort to him. The nursing and tech staff is communicative and attentive. They work well as a team, which allows them to be very effective when caring for my dad. It is well-managed and organized. Visiting is easy and enjoyable.
— Sandy Ross
Staff
While I was obtaining my RN license it was offered to take a summer course to obtain my LPN. I felt as though this would be a good idea so I could gain experience working on the floor as a nurse while finishing up my RN degree. (READ MORE)
— Taylor Johnson RN, DN, ALM
I consider Lorien a great place. As an employer I take my job seriously with dignity and respect. My success in my current role is an indicator of my commitment to excellence and my understanding of what it takes to me a great GNA. Staying positive and honest at all times.