A Home Filled with Heart

Lorien Mt. Airy

At Lorien Mt. Airy, we're more than an assisted living, skilled nursing and rehabilitation community. We're a home of independent residents and driven professionals. Under our roof, residents enjoy an ice cream parlor, piano room, movie theater and restaurant-style, farm-to-table dining rooms. Outside our doors, residents enjoy the pleasantries of historic Mt. Airy, including the nearby library and senior center. All of this happens while receiving their treatments within our continuum of care.
Our innovative approach toward senior care carries on beyond the Lorien benchmark of expertise. Mt. Airy residents enjoy access to professional wellness and therapy programs, as we work with a cognitive therapy consultant to offer programs like tai chi and exercise balance in a spa-like environment. We even have an Ambassador Club to welcome new members into the community. We know it's never easy to leave your home, but it helps to know your loved one is cared for at Lorien Mt. Airy.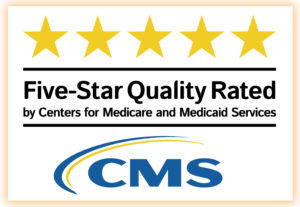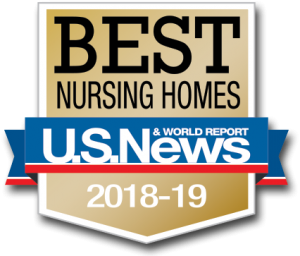 Lorien Mt. Airy
713 Midway Ave.
Mt. Airy, MD 21771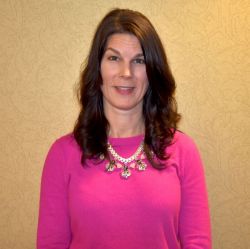 Suzanne GiangrassoAdministrator
Skilled Nursing/Sub-Acute Rehabilitation
24 Nursing Coverage
Assisted Living Apartments
Respite and Long Term Care
Respiratory Therapist on-site
Adult Outpatient Therapy (Physical, Occupational, & Speech)
Restorative Care
Daily Activities with Off-Site Trips
Wound Care
IV Therapy
Hoyer Lift
Lorien at Home (COMING!)
Post Discharge Outreach
Available Private Rooms
Restaurant Style Dining
Advanced Therapy Equipment (HUR, SciFit, NuStep)
Wellness Program
Movie Theater
Ice Cream Parlor
Piano Parlor
Library
Beauty Salon
Therapy Pets
Spacious Outdoor Courtyard
Onsite religious services
Specialized diets
Cable T.V./Telephone
Free Wi-Fi
Smoke Free Community
Residents
What a wonderful place! Our church is very active in visiting local seniors in nursing homes and assisted livings, and we always get a warm welcome and appreciation from the staff and residents. We always look forward to going back again.
— Bonnie S.
It's a tight operation! A well-balanced facility. Small enough to have a sense of community. Occupational and physical therapy very well integrated. Communication is great and the team works you hard to reach your goals.
— Mark V.
Lorien Mt. Airy has been a true blessing. I moved my husband to Lorien's Skilled Nursing almost 3 years ago. Then, this past year I moved my father into Lorien's Assisted Living. The staff is not only professional, they are very caring, patient, and kind. From the nursing staff, to the aids (you guys are the best!), and even those working behind the scenes in the offices, kitchen, laundry etc... I find they will go out of there way to meet the needs wherever they can. (READ MORE)
— The Wiley & Mutimer Family
Staff
The Lorien Mt. Airy team is top-notch. Everyone pitches in and works like a true team.
Lorien Mt. Airy is the best! Love the whole team!