A Tradition of Care.

Lorien Harmony Hall

As one of the first all-assisted living communities in Maryland, Lorien Harmony Hall is proud to continue providing seniors the care they need while focusing on their quality of life. A lot has changed since we began, but embracing modern medicine and new technology is our passion. We're working toward the future while delivering care for our residents in the present. Our residents don't just receive Assisted Living services, they also enjoy pleasantries that aren't always associated with senior living, like an on-site movie theater, beauty shop, café for residents and guests, and restaurant-style dining.
Another unique benefit to Harmony Hall is our connection to Lorien Columbia. It means in addition to all our Assisted Living care, residents receive access to our Skilled Nursing and Outpatient Therapy services. This extends our continuum of care to seniors as they age, reducing the stress and fear that come with it. We're located minutes from Howard County General Hospital and the Mall in Columbia. With convenience like this, your loved one can focus on how they'd like to enjoy their day.
Lorien Harmony Hall
6336 Cedar Lane
Columbia, MD 21044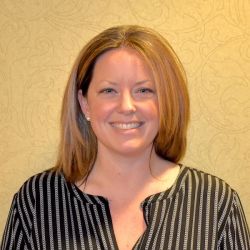 Debbie GallagherAdministrator
Harmony Hall Health Services
Available Companion Efficiency, Studio, & Multiple Sized 1 and 2 Bedroom Apartments
Assisted Living Services
Adult Outpatient Therapy (Physical, Occupational, & Speech)
24 Hour Nursing Coverage
Daily Activities with Off-Site Trips
Respite Care
Hospice Services
On-Site Dialysis
Wound Care
Hoyer Lift
Bolus Tube Feeding
Lorien at Home
Restaurant Style Dining
Specialized Diets
Advanced Therapy Equipment (SciFit, Balance, NuStep)
Wellness Program
Café
Movie Theater
Beauty Salon
Beautiful Patio Space & Gardens
Transportation
Cable T.V./Telephone
Free Wi-Fi
Smoke Free Community
Residents
After much research our family decided to place Dad at Harmony Hall . We are beyond thrilled with our choice. From the moment he walked in the door he has received wonderful and attentive care. Dad has adjusted well to his new life and we are grateful that he is in a safe and happy environment.
— Chris T.
My good friend Norma lives here. Whenever I visit, I see all smiling friendly faces and helpful people, from the reception staff to the dining room to the health aides. Clean & welcoming, with a variety of activities offered for residents. Good job, Lorien!
— Denise H.
Staff
I started working at Harmony Hall a few years ago and it was a great decision. I love the team and the residents.
Working at Lorien Harmony Hall has been great. They have given me so many opportunities to learn and grow in my career.