Parkinson's Wellness
Moving Ahead with Parkinson's.
Parkinson's Certification Community: We are excited to share that Lorien Encore located on the Turf Valley grounds in Howard County has recently been recognized as the FIRST and ONLY Parkinson's Certified Community (both Assisted Living and Sub-Acute Rehab) in Maryland! We collaborated with the Parkinson & Movement Disorder (PMD) Alliance who assisted us in obtaining this certification. https://www.pmdalliance.org/
Lorien Encore has also partnered with the Parkinson's Foundation of the National Capital Area (PFNCA) to also help our residents and the community fight Parkinson's Disease through exercise classes, support groups, and educational opportunities. For more information contact Lindsay Robey at [email protected]
What is Parkinson's Disease? Parkinson's disease (sometimes referred to as PD) is a progressive movement disorder that affects as many as 1 million Americans. The exact cause is unknown, and while there may be no cure yet, those diagnosed with Parkinson's can hold their heads high knowing there's progress in medication, surgery and rehabilitation. At Lorien, we've embraced innovative inpatient and outpatient therapy programs to maintain maximum function and empower meaningful lives for seniors with Parkinson's in Maryland.
LSVT LOUD®, or Lee Silverman Voice Treatment, is an effective speech treatment for individuals with neurological conditions like Parkinson's. It improves vocal loudness by stimulating the muscles of the voice box and speech mechanism through a systematic hierarchy of exercises.
LSVT® BIG is an exercise treatment program based on neuroplasticity (the principle that the brain can learn and change). It has been formulated from LSVT LOUD.

PWR!4Life™ is not a stagnant approach to rehabilitation but a comprehensive, neuroplasticity-principled program that integrates the latest research on Parkinson's and rehabilitation, exercise, and wellness. It is a continuously updated, research-based approach to counteracting the inactivity, motor deterioration and symptoms of Parkinson's.
Rock Steady Boxing, the latest addition to our Parkinson's care program, gives people with Parkinson's hope by improving their quality of life through a non-contact, boxing-based fitness curriculum. It is offered at Lorien Mays Chapel. We have temporarily paused these classes at this time due to Covid-19 restrictions. Please return back to this page periodically for updates.

Parkinson's Wellness Photo Gallery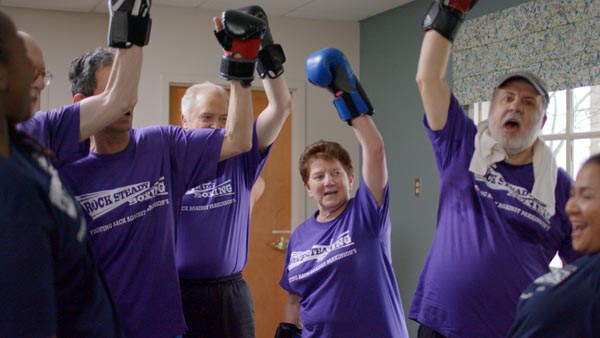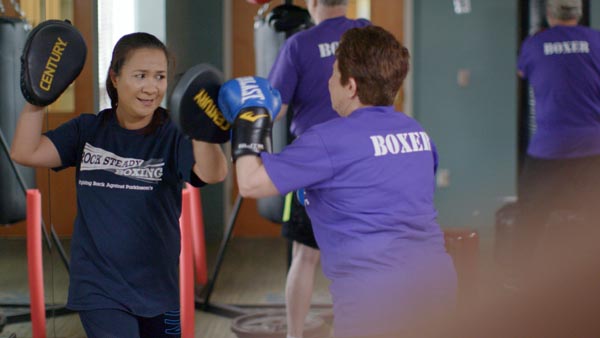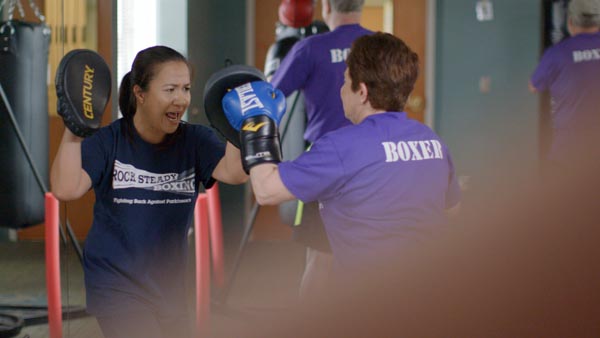 Locations with Parkinson's Wellness